The Bateman Winthrop Scout group has been going since 1976, allowing the youth of the surrounding suburbs to enjoy the Scouting experience, and building better community minded members of our society.
We've got 4 sections in operation, recently opening (Dec 2020) our Venturer unit again:
We're a strong group, with dedicated leaders, adult helpers and an effective committee, with the sole purpose of providing a great scouting experience for our youth. Please enquire about joining or helping.
Send enquiries to: enquiries@bwsg.org.au
For more information about the Scout movement, please have a look at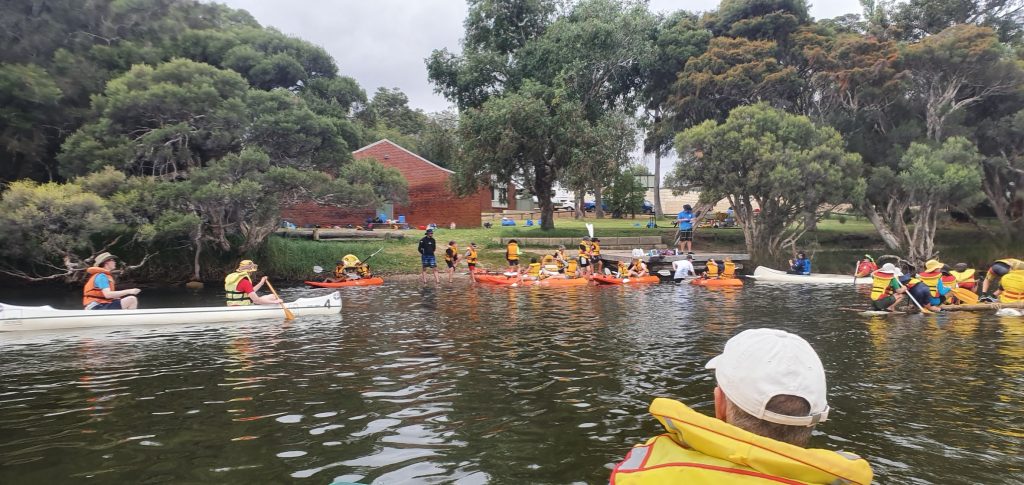 Latest news…
Congratulation Akela!

Bateman Winthrop is very happy to congratulate Hazel our Akela, on her 40 years of Service Award. At our recent Peak Award ceremony, where we celebrate our youth achievements, we also acknowledged Hazel. She's been standing in front of the Youth sections of our group (and the previous incarnations) for

Bateman Peak Awards

Congratulations to 6 of our Joeys, 3 of our Cubs and a lone Venterur on achieving their peak awards. The Joey Promise is the first peak award our 5-7 year old scouts can achieve. We had 6 worthy recipients achieve there's in the past 6 months. The Grey Wolf Award

Christmas in July… Venturer's style…

At our last meeting in July, soon after we started Term 3, the BWSG Venturers held an evening of Christmas spirit. They shared some food, listened to some Christmas tunes, and popped some Christmas Crackers…